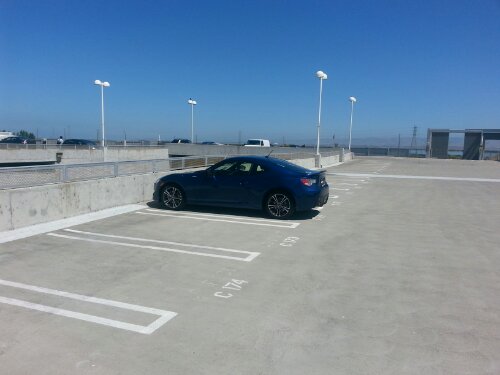 Finally got the ok to grab "my" car today fron Scion. Thr FR-S (and Subaru BR-Z) have been on my mind for months now after warching Jeremy Clarkson's Top Gear review.
I wouldn't say that I've gone and broken any speed limits yet, that's not what this car is for. I *can* say thay I'm no longer afraid of corners. I truly look forward to them now.
However, it is a bit of a workout driving now. The 6 speed manual is super easy to drive, but compared to the automatic transmission in my Honda CR-V, it is a workout.